Well what a pleasant surprise this book turned out to be! Earlier this school year, I was doing Freshman Orientation at the local high school and finished the incredible book "Monsters of Men" by Patrick Ness and was in need of something to read. Fortunately, the orientations were for the school's library so I was able to easily find a book to read. I checked out the display for "Read for a Lifetime", the state of Illinois' High School Reading Challenge. There I found this book. This book about Lo that has hardcore OCD and hoarding issues whose brother is dead and she wants to know why. I tell ya, it was better than I was expecting. I finished it in about a day and there were some twists and turns that I did not see coming!!! I'm glad that I read this book and urge you to do the same. Check out the synopsis and reviews below!!! And if you are interested in reading the books on the Read for a Lifetime List, check out the link
here
. I have already read quite a few and am looking forward to reading more!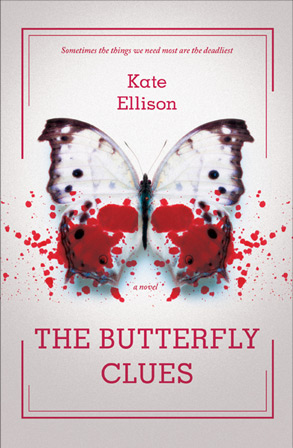 REVIEWS
SYNOPSIS
: "
Penelope (Lo) Marin has always loved to collect beautiful things. Her dad's consulting job means she's grown up moving from one rundown city to the next, and she's learned to cope by collecting (sometimes even stealing) quirky trinkets and souvenirs in each new place--possessions that allow her to feel at least some semblance of home.
But in the year since her brother Oren's death, Lo's hoarding has blossomed into a full-blown, potentially dangerous obsession. She discovers a beautiful, antique butterfly pendant during a routine scour at a weekend flea market, and recognizes it as having been stolen from the home of a recently murdered girl known only as "Sapphire"--a girl just a few years older than Lo. As usual when Lo begins to obsess over something, she can't get the murder out of her mind.
As she attempts to piece together the mysterious "butterfly clues," with the unlikely help of a street artist named Flynt, Lo quickly finds herself caught up in a seedy, violent underworld much closer to home than she ever imagined--a world, she'll ultimately discover, that could hold the key to her brother's tragic death." -goodreads.com